Phone:
216-771-MACK(6225)







We have so many good thing.



The Chicken & Broccoli



Buffalo Chicken



Chicken Caesar Wrap



Steak n' Cheese Wrap



Mac & Cheese Wrap




Grilled Cheese




Raspberry Walnuut Salad


Chicken Caesar Salad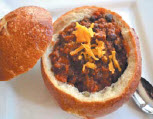 Chili




Hotdog




Soups




Menu




* Note – This is a sample menu. Prices may vary at the store. Click the menu above to open a new window.



NEW ITEMS!
* We Have Curbside Service! Don't leave your car. We'll bring the food to you while you are parked.
* We have Hotdogs! Click the menu above to see the full menu.
* Attention local businesses and faculty, we can cater your next function. Take a look!





Mac & Cheese - Served in a Bread Bowl!
CLASSIC MAC & CHEESE - Our World Famous Plain Mac
VERY VEGGIE - Roasted Red Peppers, Mushrooms and Broccoli
BURGER MAC - Our World Famous Classic Mac with Hamburger & Topped with Cheddar Cheese
HOT DOG MAC - All Beef Dog, Grilled to Perfection and mixed with our Classic Mac & Cheese TACO MAC - Seasoned Ground Beef topped with Jalapeños in a Jalapeño Cheese Sauce
CHICKEN & BROCCOLI - Exactly what it is with your choice of Cheese Sauce
MONTE CRISTO MAC - Turkey and Ham added to White Cheddar Mac & Cheese
PHILLY MAC - Steak, Onions and Peppers topped with Cheddar Cheese.
BUFFALO CHICKEN MAC - Chicken tossed in Red Hot Sauce with Buffalo Cheddar Cheese Sauce.
LOBSTER MAC - Succulent Lobster Meat mixed with White Cheddar Cheese Sauce.

BUILD YOUR OWN
Pick Your Fillings and Sauce. Make any Mac & Cheese a Wrap
VEGGIES Broccoli * Mushroom * Roasted Red Peppers * Tomato * Jalapeños * Onions
CHEESE SAUCES Golden Classic * White Cheddar * Spicy Jalapeño * Buffalo Cheddar
MEATS Turkey * Ham * Bacon * Burger * Steak * Chicken
SEAFOOD Lobster

Grilled Wraps
CHICKEN CAESAR WRAP - Chicken, Romaine Lettuce, Parmesan Cheese & Our Creamy Caesar Dressing
CHICKEN RANCH - Chicken, Lettuce, Tomato, American Cheese and Our Zesty Ranch Dressing
PHILLY STEAK & CHEESE - Provolone Cheese, Onions and Peppers
BLT WRAP - Crispy Bacon, Lettuce and Tomato.
BUFFALO CHICKEN WRAP - Chicken, Lettuce, Tomato and Our Zesty Ranch Dressing
CHEESE BURGER WRAP - Hamburger, American Cheese with Lettuce and Tomato
TACO WRAP - Seasoned Ground Beef and American Cheese with Lettuce, Tomato and Onion
MAC & CHEESE WRAP - Mac & Cheese in a Grilled Burrito
BUILD YOUR OWN WRAP - Pick Your Fillings and Sauce

Soups
TOMATO * CHICKEN NOODLE

Grilled Cheese
GRILLED CHEESE - Classic Sandwich with American Cheese.
THREE CHEESE - Provolone, Cheddar and American.
GRILLED CHEESE MAC & CHEESE - OMG The Cheesiest Sandwich in Town!
BUILD YOUR OWN – Choose your Veggies, Meats and Cheeses.

Salads
RASPBERRY WALNUT - Romaine Lettuce, Craisins, Walnuts, Crumbled Bleu Cheese with Raspberry Vinaigrette.
BUFFALO CHICKEN RANCH - Romaine Lettuce, Spicy Buffalo Chicken, Garlic Croutons with Our Zesty Ranch Dressing.
CAESAR - Romaine Lettuce, Garlic Croutons, Parmesan Cheese with Creamy Caesar Dressing.
CHICKEN CAESAR - Romaine Lettuce with Chicken.

BUILD YOUR OWN - Pick Your Toppings, Dressing and Meats or Veggies.
MEATS - Turkey * Ham * Bacon * Burger * Steak * Chicken
SEAFOOD – Lobster
VEGGIES - Broccoli * Mushroom * Roasted Red Peppers * Tomato * Jalapeños * Onions
CHEESES - American * Parmesan * Cheddar Provolone * Crumbled Bleu
SALAD TOPPINGS - Croutons * Craisins * Walnuts

SALAD DRESSINGS - Ranch * Italian * Creamy Caesar * Balsamic * Raspberry Vinaigrette

Hot Dogs
HOT DOGS 100% ALL BEEF
MUSTARD, KETCHUP, ONIONS AND RELISH INCLUDED

ALL AMERICAN - Grilled to Perfection!
MAC DOG - Our Classic Mac & Cheese on top – The Best of Both Worlds!
CHEESE DOG - Topped with our Classic Cheddar Cheese Sauce DIRTY DOG $4.89 Topped with Chili and Shredded Cheddar Cheese.
VICIOUS DOG - Jalapeños, our homemade Cole Slaw and Sprinkled with Tabasco Sauce – This Dog Bites!
JUNKYARD DOG - Peppers and Onions, Tomatoes, Sauerkraut and topped with Shredded Cheddar Cheese – Everything but the kitchen sink!
MAD DOG - Our homemade Cole Slaw and Tangy BBQ Sauce.
VIKING DOG - Sauerkraut, Onions and topped with our White Cheddar Cheese Sauce.
THE BIG DOG - 1/4 Lb. All Beef Hot Dog Grilled to Perfection.

~ BEEF ALTERNATIVES ~ TURKEY DOG or VEGGIE DOG Wrap It! Try any dog in a grilled Flour Tortilla Side of Cole Slaw

Combo Deals
ADD SOUP and a FOUNTAIN DRINK to ANY MAC, WRAP, GRILLED CHEESE OR SALAD